2019 Water Analysis - E.coli Levels Up

February 2020

Thanks to the efforts of our Water Steward, Dave Dolson, 22 water samples of Miller Lake were taken in August 2019. These were tested for E.coli bacteria, and the results for some specific areas were alarming.

Our average count went from 4.4 parts E.coli per 100 mL in 2018 to 20 parts per 100 mL.

E.coli is fecal material, and can cause vomiting, high fever, bloody diarrhea, loss of appetite, stomach cramps, malaise. Dehydration is the most serious health risk. It is not treatable by antibiotics.

Our analysis is for recreational activities, swimming, etc. You can see results for your area by clicking here.
Minutes for the 2019 AGM Are Now Posted
In case you missed this year's Annual General Meeting, the Minutes are now posted in the AGM section. Click here.
Proposed Recreational Trail

July 2019 - Submitted by Dianne Thomson

A group of Miller Lake residents have formed a committee under the name Woodlands Recreation Association with a mandate to study the feasibility of a local trail around Miller Lake for outdoor activities such as walking, running, hiking, bicycling, or snowshoeing. It would not be available for motorized vehicles.

The vision for Woodland's proposed trail would be a safe experience, environmentally responsible, and respectful of property owners. This trail could help meet the growing demand for healthy lifestyle activities while contributing to making Northern Bruce Peninsula a desirable place to live.

Woodlands have consulted with owners of wooded properties that may wish to be included in a possible trail design. A proposed design is currently a work in progress. Since trail cost estimates are based on the length of the trail and the complexity of construction, it is difficult to say at this point what the final cost would be. Consulting and design costs would be the immediate responsibility. We will be applying to Community Foundation Grey Bruce, and Ontario Trillium Foundation for funding to complete the design and construction. Woodlands will be seeking volunteers to help build and maintain a trail and perform any necessary fundraising (for professional trail design, necessary signs, etc.) beyond grants. These funds would also allow Woodlands to provide ongoing trail maintenance at minimal cost to Northern Bruce Peninsula.

We will be presenting to the MNBP Council on March 11 at 11:30 a.m. seeking their support to help begin the initial design work for this recreation trail in the natural wooded areas surrounding the Miller Lake community.

We encourage any comments and will respond to all feedback through our email woodlands.millerlake@gmail.com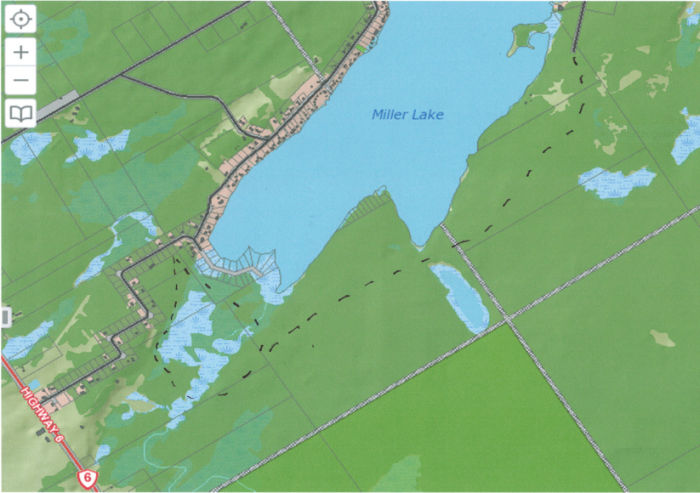 ---
---